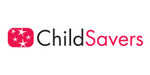 ChildSavers was established in 1924 as Children's Memorial Clinic in memory of Dr. McGuire Newton, one of Richmond's first pediatricians who worked exhaustively to treat children during the 1918 Spanish Flu pandemic. When Dr. Newton passed away in 1923, the response was immediate that his contributions to our community during a time of such devastation had to be honored. It was Martha Patteson Bowie Branch who rallied the citizens of Richmond to create an innovative agency "for the purpose of giving complete physical and mental examinations, free of charge, to all children who may need the same." Almost 100 years later, we continue to honor that mission. ChildSavers is the only nonprofit in Virginia using a coordinated prevention and intervention model to address children's mental health, which prepares children for school and helps them recover from trauma.
Mission Statement
ChildSavers guides our community's children through life's critical moments with trauma-informed mental health and child development services.
Organization Type(s)
Mental Health & Crisis Intervention, Education, Human Services
Primary Address/Mailing Address
200 N. 22nd Street

Richmond, VA 23223
Phone Number
(804) 644 - 9590
Email Address
info@childsavers.org

Website

http://www.childsavers.org

Facebook

Twitter
History and Background

Incorporation Year
1952
Former Name(s)
Former Name
Children's Memorial Clinic
Memorial Child Guidance Clinic
Memorial Guidance Clinic
Programs
Program Name
Child Development Services
Immediate Response
Outpatient Therapy
See more details.
Resilient children