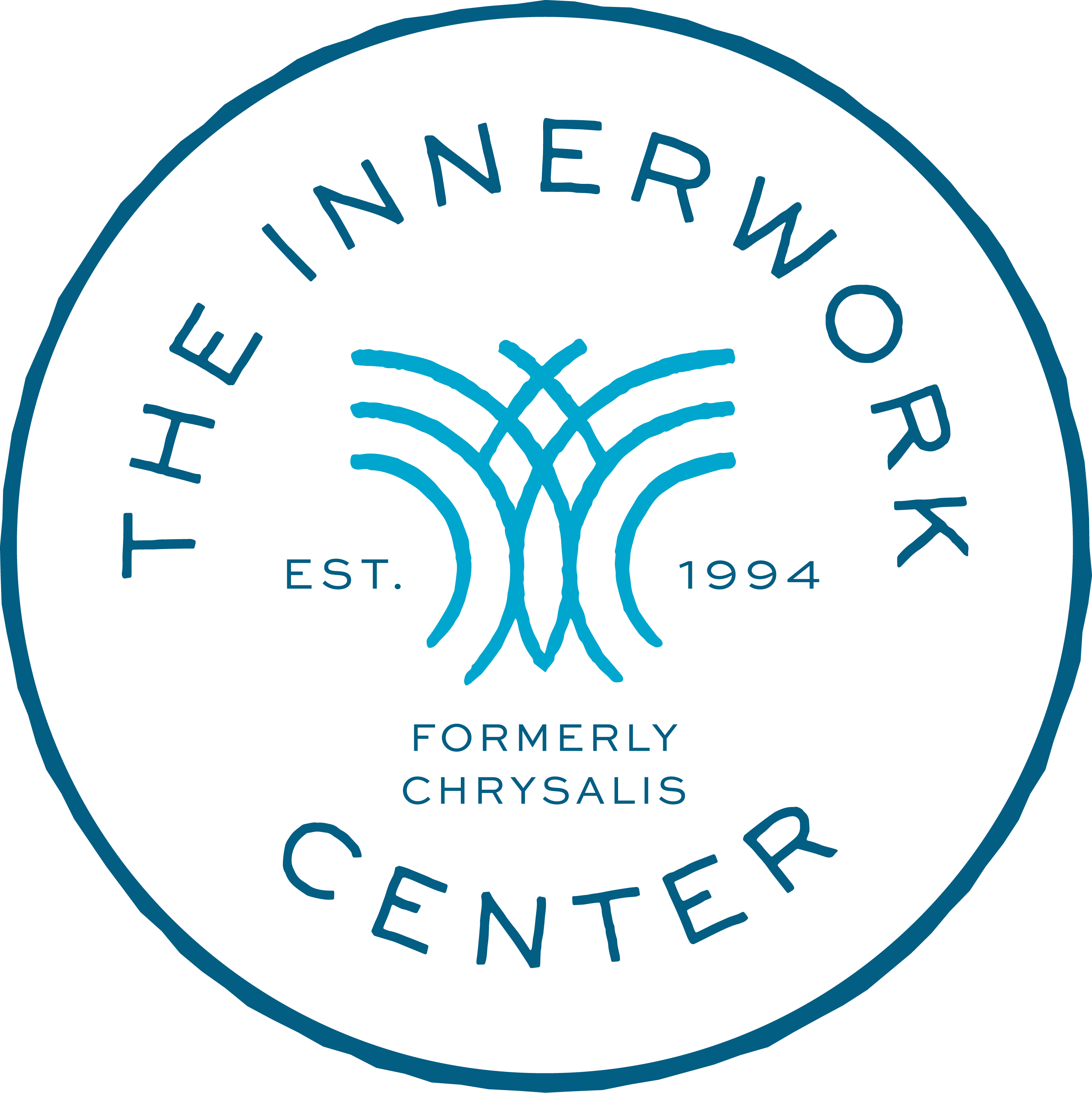 Who am I? Why am I here? Is there more to life than this? How do I find meaning and purpose? How can I become more mindful? More present? More compassionate to myself and others? What can I learn from wise people and world traditions? Where can I go to explore this vast ocean of questions? Founded in 1994 as Chrysalis, THE INNERWORK CENTER is a welcoming place for Richmonders to address these questions. We're a 501c3 nonprofit organization in Richmond's Museum District offering award-winning keynotes, single and multi-session programs, retreats, donation-based drop-ins, and other unique opportunities to do inner work individually and collectively. Our program categories include Mindfulness, Creative Expression and Movement, Psychology and Consciousness, and Wisdom Traditions and Spirituality. We may be small and humble, but we're not afraid to ask the big questions!
Mission Statement
We are a catalyst for well-being through programs that inspire curiosity, cultivate mindfulness, and awaken the spirit. We envision an individual and collective human experience rich with compassion, authenticity, and meaning.
Organization Type(s)
Education, Arts, Culture & Humanities, Health Care
Multimedia/Video
Primary Address
213 Roseneath Rd

Richmond, VA 23221
Mailing Address
P.O. Box 7014

Richmond, VA 23221
Phone Number
(804) 359 - 0384
Email Address
hello@innerworkcenter.org

Website

http://www.innerworkcenter.org

Facebook
History and Background

Incorporation Year
1994
Former Name(s)
Former Name
Chrysalis Institute
Programs
Program Name
Practice Groups
Semester Programs
Spiritual Paths: Creating a Life of Meaning
See more details.