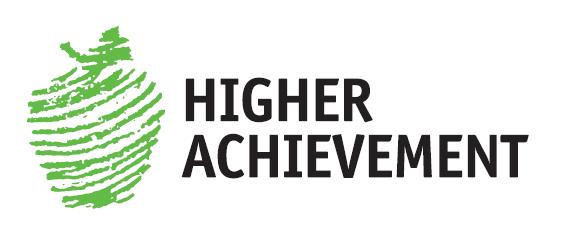 Founded in 1975 as a grassroots effort to create learning opportunities for children in disadvantaged neighborhoods, Higher Achievement has grown from a single classroom to Achievement Centers in four cities: Washington, DC, Alexandria, Baltimore, and Richmond. Since its inception, our program has helped to change the lives of more than 10,000 young people. Our comprehensive academic model is built around research for effective out-of-school time programs, and has been recognized nationally as a leader in middle school learning. Higher Achievement Richmond, which began in 2011 at the request of the then Superintendent of Richmond Public Schools, is now hosted at three public, Title I schools in the City of Richmond: Binford, Boushall, and Henderson Middle Schools. Targeting low-income, minority youth, Higher Achievement provides multi-year out-of-school time academic support, enrichment, and engagement. We work with our scholars to address academic and social risk factors and create lasting change— improving grades, attendance, and standardized test scores in the short-term which lead to top high school placement and ultimately post-secondary enrollment and attainment in the long-term. Though often overlooked and under-resourced, research shows that middle school is the last and best chance for young people to get on the path to college. Timing is critical, as half of students who drop out of high school do so immediately following middle school. A 2009 study by the Everyone Graduates Center at Johns Hopkins University found that sixth graders who failed math or English or had high absentee rates had only a 10 or 20 percent chance of graduating high school on time. Higher Achievement intervenes during these pivotal middle school years by providing unparalleled, year-round, expanded learning supports. We focus on core academic skills as well as social emotional skill development, which research suggests is critical for economically disadvantaged students' success in college. During the middle school years, we reverse typical declines and position youth for success in school and life. A third-party randomized control trial study validated Higher Achievement's proven results, demonstrating that scholars gain an equivalent of 48 days of learning in math and 30 days of learning in reading per year, through the program. 95% of Higher Achievement scholars go on to graduate high school on time, compared to the 2019 Richmond Public Schools (RPS) high school graduation rate of 73% for economically disadvantaged students.
Mission Statement
Higher Achievement closes the opportunity gap during the pivotal middle school years. By leveraging the power of communities, Higher Achievement's proven model provides a rigorous multi-year learning environment, caring role models, and a culture of high expectations, resulting in college-bound scholars with the character, confidence, and skills to succeed.
Organization Type(s)
Youth Development
Multimedia/Video
Primary Address
4009 Fitzhugh Ave.
Suite 200
Richmond, VA 23230
Mailing Address
4009 Fitzhugh Ave.
Suite 200
Richmond, 23230
Phone Number
(804) 643 - 7753
Email Address
info@higherachievement.org

Website

http://www.higherachievement.org

Facebook
History and Background

Incorporation Year
1975
Programs
Program Name
Afterschool Academy
High School Placement Services
Summer Academy
See more details.