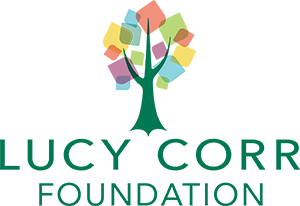 The Lucy Corr Foundation generates support for services and programs that enrich the lives of Lucy Corr residents, participants and their families and helps to meet the emerging needs of seniors in the community. Its work involves providing for the social determinants to support health in the vulnerable and disenfranchised people who have worked and raised their families all of their lives.
Mission Statement
Lucy Corr Foundation (LCF), a 501(c)(3) organization, is the principal fundraising arm of Lucy Corr (LC), a nonprofit Continuing Care Retirement Community in Chesterfield, Virginia providing housing and services to seniors. The Foundation supports Lucy Corr  in providing a community of care and continuum of services, empowering seniors to experience life enriched with hospitality, wellness and purpose and identifying emerging needs of seniors in the community.    Each year Lucy Corr provides charitable assistance to many of those it serves averaging $2,000,000 a year and the need for this support continues to grow.
Organization Type(s)
Human Services, Health Care, Community Improvement
Primary Address
6800 Lucy Corr Boulevard

Chesterfield, VA 23832
Mailing Address
Tammy Shackelford
6800 Lucy Corr Boulevard
Chesterfield, 23832
Phone Number
(804) 467 - 2255
Email Address
Tammys@LucyCorr.org

Website

http://www.lucycorrfoundation.org

Facebook
History and Background

Incorporation Year
2001
Programs
Program Name
Adult Day Center
Benevolent Care
Dental Care
Enriched Lives
Geriatric Training and Education
See more details.
Lucy Corr Foundation Dental Clinic