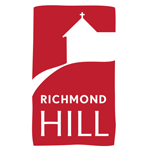 Richmond Hill is an ecumenical Christian community and covenant fellowship which maintains a retreat center and place of prayer in the historic Monte Maria monastery on Church Hill in the center of metropolitan Richmond. A residential community of 12-15 persons keeps a daily rhythm of prayer and a common life, based on a common Rule of Life. Our covenant fellowship is simply an open-ended group of persons from throughout greater Richmond who covenant to pray for the healing of the metropolitan city.   Richmond Hill keeps the monastery and its grounds in trust for the citizens of metropolitan Richmond; the gardens, chapel, and library are open to the public every day of the week except Monday. Retreats and spiritual direction are available for individuals and for groups of up to 40 persons. The Richmond Hill Community exists to provide a long-term and prayerful base for communication and mutual ministry among churches and individuals in metropolitan Richmond, crossing racial, economic, jurisdictional and denominational lines.  Prayer services and retreats are offered daily throughout the year, and groups who are holding their own retreats join together in prayer for the city before meals.   The Richmond Hill Community and fellowship work to support and develop relationships between churches and other groups, businesses, and governmental entities seeking to make metropolitan Richmond a healthy and just community. The relationships formed at Richmond Hill result in a number of projects in community and social ministry, including particularly ministry in public schools.
Mission Statement
Richmond Hill advances God's healing of metropolitan Richmond through hospitality, prayer, racial reconciliation, and spiritual development.
Organization Type(s)
Community Improvement, Youth Development, Religion - Related
Primary Address
2209 East Grace Street

Richmond, VA 23223
Mailing Address
2209 East Grace Street

Richmond, 23223
Phone Number
(804) 783 - 7903
Email Address
info@richmondhillva.org

Website

http://www.richmondhillva.org

Facebook

Twitter
History and Background

Incorporation Year
1986
Programs
Program Name
Armstrong Leadership Program
Metro Richmond Clergy Convocation
Micah Initiative
Spiritual retreats, program, and guidance
Urban Service Corp.
See more details.
Prayers for the City