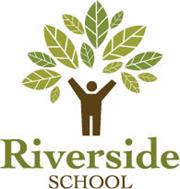 We're an independent day school based in Richmond, Va. Our teaching approach is dedicated to providing small classes, individualized curriculum, one-on-one instruction, and a nurturing environment to enhance the learning experiences of children with dyslexia. Many students come to Riverside having fallen behind in a traditional academic setting, but we understand that they have the potential to succeed. Riverside students come from public and private schools from throughout the greater Richmond area. All of our students are of average to above-average intelligence who have not been able to master language skills in a traditional school setting because of their unique learning needs. At Riverside, we build on our students' strengths and prepare them to return to mainstream education ready to achieve their highest potential. Our students range in age from 5–14. All of our intermediate school students go on to attend a public or private high school to continue their education and most of our graduates go on to attend college.
Mission Statement
Riverside School's mission is to provide remediation of language skills for students with dyslexia and similar language-based learning differences in grades K-8, so that they can return to mainstream education fully prepared to realize their highest potential.  
Organization Type(s)
Education
Multimedia/Video
Primary Address
2110 McRae Road

North Chesterfield, VA 23235
Mailing Address
2110 McRae Road

North Chesterfield, 23235
Phone Number
(804) 320 - 3465
Email Address
info@riversideschool.org

Website

http://www.riversideschool.org

Facebook

Twitter
| | |
| --- | --- |
| Area(s) Served: | |
| | Metro Richmond |
| | Other Virginia |
History and Background

Incorporation Year
1975
Programs
Program Name
Art and Music
Classroom Instruction
Language Fundamentals
See more details.