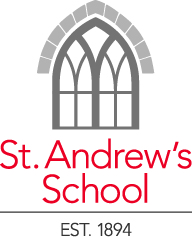 At St. Andrew's School we believe every child deserves an education that equips them to thrive. In 1894, founder Grace Arents was confident in her belief that a solid education was essential in preparing children to build successful lives as adults. Now 125 years later the school continues to be guided by that founding principle, educating children academically, physically, emotionally, and spiritually through a whole-child approach. Rooted in today's best practices, our student-centered academic program is designed to develop passionate, lifelong learners. Children learn more deeply when they make their own connections through hands-on experiences and student-led questioning; this is the cornerstone of our model.
Mission Statement
The mission of St. Andrew's School is to transform lives by providing quality, progressive education to children from families with limited financial resources through a full scholarship for every child.
Organization Type(s)
Education
Multimedia/Video
Primary Address/Mailing Address
227 South Cherry Street

Richmond, VA 23220
Phone Number
(804) 648 - 4545
Email Address
development@st-andrews-school.org

Website

http://www.st-andrews-school.org

Facebook

Twitter
History and Background

Incorporation Year
1997 but founded in 1894
Programs
Program Name
Academics
Extended Learning Time
Music Program
Wellness and Nutrition Initiative
See more details.