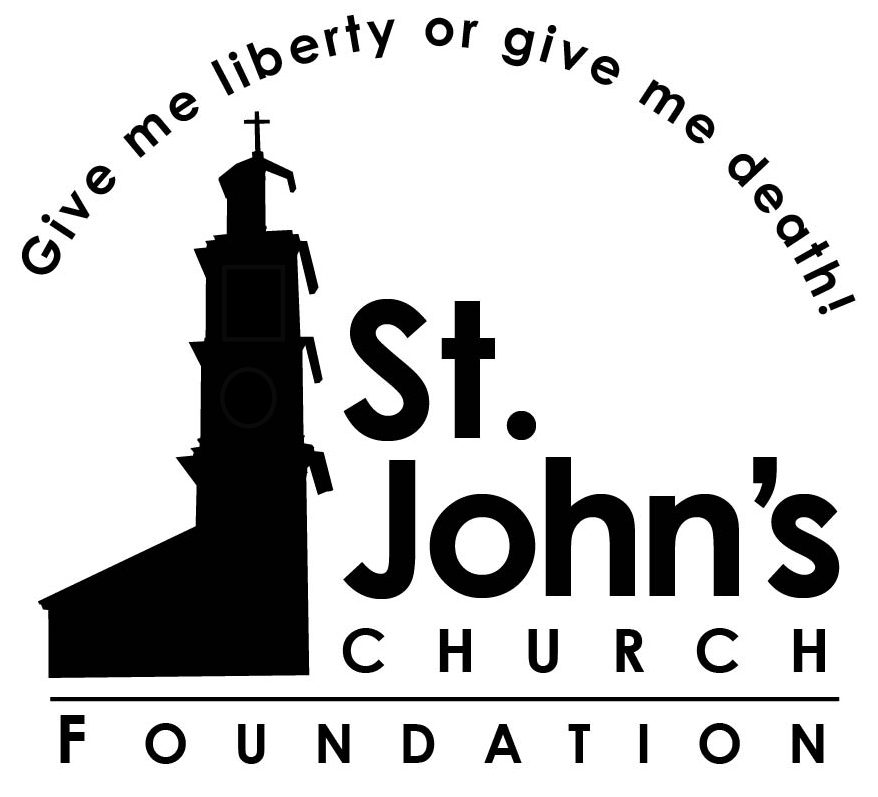 Liberty is the founding ideal of our nation. And nowhere is the struggle to retain the individual rights and liberties granted to the colonists more vivid than at St. John's Church. Here at the Second Virginia Convention of March 1775, Patrick Henry's masterful argument summoned Americans toward independence with the immortal words, "Give me liberty or give me death." In recognition of its significance to our heritage, St. John's Church was declared a National Historic Landmark. Our mission is one of preservation and education. Since 1938, the St. John's Church Foundation has preserved the historic property as a powerful setting where we engage a broad public audience in the personalities and founding principles of our nation. More than 30,000 students and adults from all fifty states, District of Columbia and around the world travel to St. John's Church annually. Our programs include guided tours, public reenactments of Henry's speech, free reenactment programs for Virginia Title I schools, graveyard tours and special events, a historical exhibition in our Visitor Center, and the Walter W. Craigie Speaker Series, bringing speakers to St. John's to talk about a wide variety of topics related to history.   Liberty or Death, a PBS-produced documentary about the 2nd Virginia Convention, airs nationally each July on American Public Television.   
Mission Statement
To spark a global appreciation for understanding the role that Patrick Henry's "Give Me Liberty" speech had in setting America on its path to liberty for all, and to ignite the public's commitment to preserving the historic site where it happened. 
Organization Type(s)
Arts,Culture & Humanities, Education
Multimedia/Video
Primary Address/Mailing Address
2319 East Broad Street

Richmond, VA 23223
Phone Number
(804) 729 - 6881
Email Address
info@historicstjohnschurch.org

Website

http://www.historicstjohnschurch.org

Facebook

Twitter
History and Background

Incorporation Year
1939
Programs
Program Name
Daily Guided Tours
Public Reenactment Program
Give Me History! Educational Program
See more details.
Historic St. John's Church, c. 1741