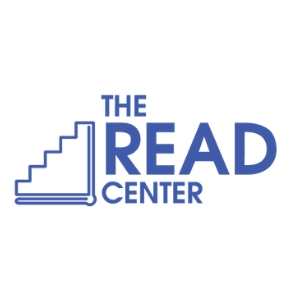 The READ Center is a community-based nonprofit organization providing classroom instruction, one-to-one tutoring, financial literacy, and health literacy to students who need to improve their literacy skills. Literacy is essential if we are to eradicate poverty, improve housing opportunities, stabilize families and communities, and create sustainable employment. Without literacy skills-- the abilities to read, write, do math, solve problems, and access and use technology-- today's adults struggle to take part in the world around them and fail to reach their full potential as parents, community members, and employees. Low literacy is the issue of our time. The READ Center believes everyone needs and deserves a literate life.
Mission Statement
Changing lives through adult literacy
Organization Type(s)
Education, Employment, Human Services
Multimedia/Video
Primary Address
5211 W. Broad Street
Suite 102
Richmond, VA 23230
Mailing Address
5211 W. Broad Street
Suite 102
Richmond, 23230
Phone Number
(804) 288 - 9930
Email Address
frontdesk@readcenter.org

Website

http://www.readcenter.org

Facebook
| | |
| --- | --- |
| Area(s) Served: | |
| | Chesterfield County |
| | Henrico County |
| | Richmond City |
History and Background

Incorporation Year
1986
Former Name(s)
Former Name
Literacy Council of Metropolitan Richmond, Inc.
Programs
Program Name
Digital Literacy Services
Adult Literacy Tutor Training
Financial Literacy
Health Literacy
Adult Literacy Services
See more details.