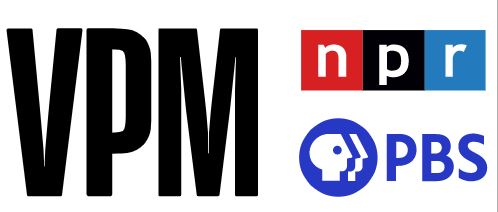 We're a media company – not just radio, not just television, not just the internet – a media company whose platforms complement one another   We educate –we embrace life-long learning with a particular focus on early childhood education. We entertain – programs need to be interesting, fun.  No matter how educational the material may be, no purpose can be served if viewers and listeners aren't interested.    We inspire– we inspire positive behavior that adds to quality of life in our community.
Mission Statement
VPM's mission is to use the power of media to educate, entertain and inspire.
Organization Type(s)
Arts,Culture & Humanities, Education
Primary Address
VPM
23 Sesame Street
Richmond, VA 23235
Mailing Address
23 Sesame Street

Richmond, 23235
Phone Number
(804) 320 - 1301
Email Address
info@vpm.org

Website

http://vpm.org

Facebook

Twitter
History and Background

Incorporation Year
1964
Former Name(s)
Former Name
Central Virginia Educational Telecommunications Corporation
Commonwealth Public Broadcasting Corporation
Community Idea Stations
Programs
Program Name
Enhancing vibrancy in the Arts
Providing historic information and insight.
Raising awareness about Science and its importance in education for workforce development
Serving as an important source for high quality, indepth local, state, national, and international news
Using the Power of Media to support children's education
See more details.